Intensive session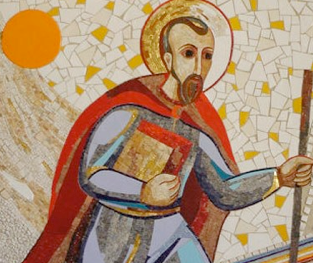 01/06/2022
Paul, who are you?
LSBT Intensive Study Session- Rome 24 and 25 June 2022
IN PRESENCE AT AULA A (Valdese Faculty of Theology)
and/or
ONLINE (zoom)
Paul of Tarsus, the Apostle of the Gentiles, in the last forty years has been the subject of new studies that reach very different results, depending on the perspective adopted. This intensive study session proposes in particular
a meeting with two scholars: Romano Penna, one of the main interpreters
of the Apostle, author among others of an important commentary on the Letter to the Romans, and Gabriele Boccaccini, who recently proposed an essay in which he proposes a profoundly new reading of Pauline theology through the First Book
of Enoch.
Romano Penna (Professor emeritus of Origini Christiane at the Faculty of Theology of the Pontifical Lateran University)
Gabriele Boccaccini (Professor of Second Temple Judaism and Christian Origins at the University of Michigan Ann Arbor)
Eric Noffke (Professor of New Testament at the Valdese Faculty of Theology Rome)
Programme
24 June 2022
Afternoon by Prof. Eric Noffke
14.30: Introduction to the session
14.45: An Ever New Face? Paul between Old, New and Radical New Perspectives.
16,30: Break
17.00: The Apostle of Justification: An Overview of Paul's Theology
25 June 2022
Morning by Prof. Romano Penna
9.00: The manifestation of God's justice: exegesis of Romans 3:21-31
10.30 a.m.: Break
11.00: An apostle still relevant: reading Paul today
Afternoon by Prof. Gabriele Boccaccini
14.30: Interpreting Paul as a Second Temple Jew and a Middle-Jewish theologian
16.00: Break
16.30: Question time and conclusions
18.00: Conclusion of proceedings
The texts and bibliography will be available in advance.
The course will be offered in presence and/or online (ZOOM).