SEMINAR: THE APOCRYPHA OF THE OLD TESTAMENT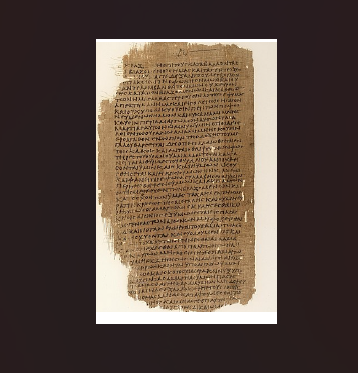 20/10/2023
The Waldensian Faculty of Theology and the Protestant Cultural Centre of Turin,
in collaboration with the Protestant Cultural Centres of Bergamo, Florence and Milan
have the pleasure to invite you to the seminar
THE APOCRYPHA OF THE OLD TESTAMENT PROGRAMME
28 October (Saturday)
10 a.m. - 4.30 p.m.
by
Prof. Eric Noffke
Professor of New Testament at the Valdese Faculty of Theology Valdese Pastor,
his publications include: Introduction to Pre-Christian Media-Judaic Literature (2004); The Gospel of Judas. The Historical Truth between Scoop and Prejudice (2006);
John the Baptist. An Essene Prophet? The work and message of John in its historical context (2008), all published by Claudiana and Esther.
Introduction, translation and commentary, San Paolo, Cinisello Balsamo (Mi) 2017
IN PRESENCE AT THE CLAUDIANA BOOKSHOP MEETING ROOM
Via Principe Tommaso, 1 10125 - Turin
and online on the G-Meet platform
On Friday 27 October, all registered participants who have opted for the online mode will receive by e-mail the link to participate
h. 10 a.m. Registration of participants
h. 10.30 Carlo Guerrieri Greeting of participants and introduction to the seminar topics
h. 10.50 Prof. Eric Noffke Beyond the canon: apocryphal literature of the Old Testament
h. 12.30 Discussion h. 13 Lunch break
h. 14.30 Prof. Eric Noffke Evil, suffering and sin in the Old Testament Apocrypha
h. 16 Discussion and conclusions
BIBLIOGRAPHY
Giovanni Ibba, The Theology of Qumran, EDB, 2002
Giovanni Ibba, Qumran. Currents of Jewish Thought (III BC-I AD), Carocci, 2007
Corrado Martone, Il giudaismo antico (538 a.e.v.-70 e.v.)¸ Carocci, 2008 Eric Noffke, Introduzione alla letteratura mediogiudaica pre-Christiana, Claudiana, 2004 Paolo Sacchi*, Introduzione agli apocrifi dell'Antico Testamento, Morcelliana, 2023
Eric Noffke, "I saw evil fall like lightning!" (Luke 10:18). But then where did it go?, in P. Ribet and G. Romano (eds.), Do we still know how to recognise evil?, Claudiana, 2023 *.
Paolo Sacchi has also edited the most comprehensive collection of Old Testament Apocrypha. The first two volumes are published by UTET, the last three by Paideia.
Registration
To cover organisational costs, participation in the seminar entails the payment of a registration fee of € 25 reduced to € 15 for members of the Valdese Faculty of Theology and for members of the Protestant Cultural Centre of Turin.
The registration request must be received no later than 26 October 2023
exclusively by email addressed to torinoprotestante@gmail.com, enclosing a copy of the bank transfer made in favour of the Protestant Cultural Centre,
IBAN IT47Y03069096061000065243, and indicating your mobile phone number and how you wish to attend the seminar (online or in person)
Accreditation:
participation in the event (with a written report required) is recognised for LSBT students with 2 CFUs