Book presentation "Rereading the Reformation"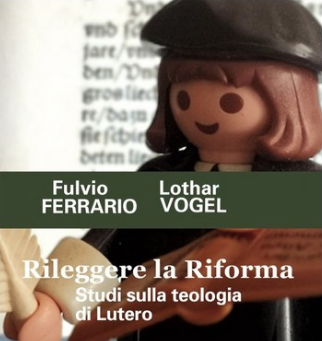 25/09/2020
Book presentation
Rereading the Reformation
by Fulvio Ferrario and Lothar Vogel
Friday 9th October (5.30 pm)
Presentation of the book Presiede:
Dr. Domenico Segna
Speakers: proff. Cettina Militello (Marianum) and Paolo Ricca (FVT)

This book brings together several essays on Martin Luther's theology, presented by the two authors
at the same time as the anniversary of the Reformation in 2017. The publication wants to invite to a confrontation with the Reformer's thought that is historically conscious and projected towards the
questions that are being asked of the Christian faith today.

Participation on site is limited to 12 people respectively.
The presentation of the book can be followed via Zoom in telematic mode.
To those who subscribe by email to the following address
segreteria@facoltavaldese.org, the link that will allow you to connect will be sent.